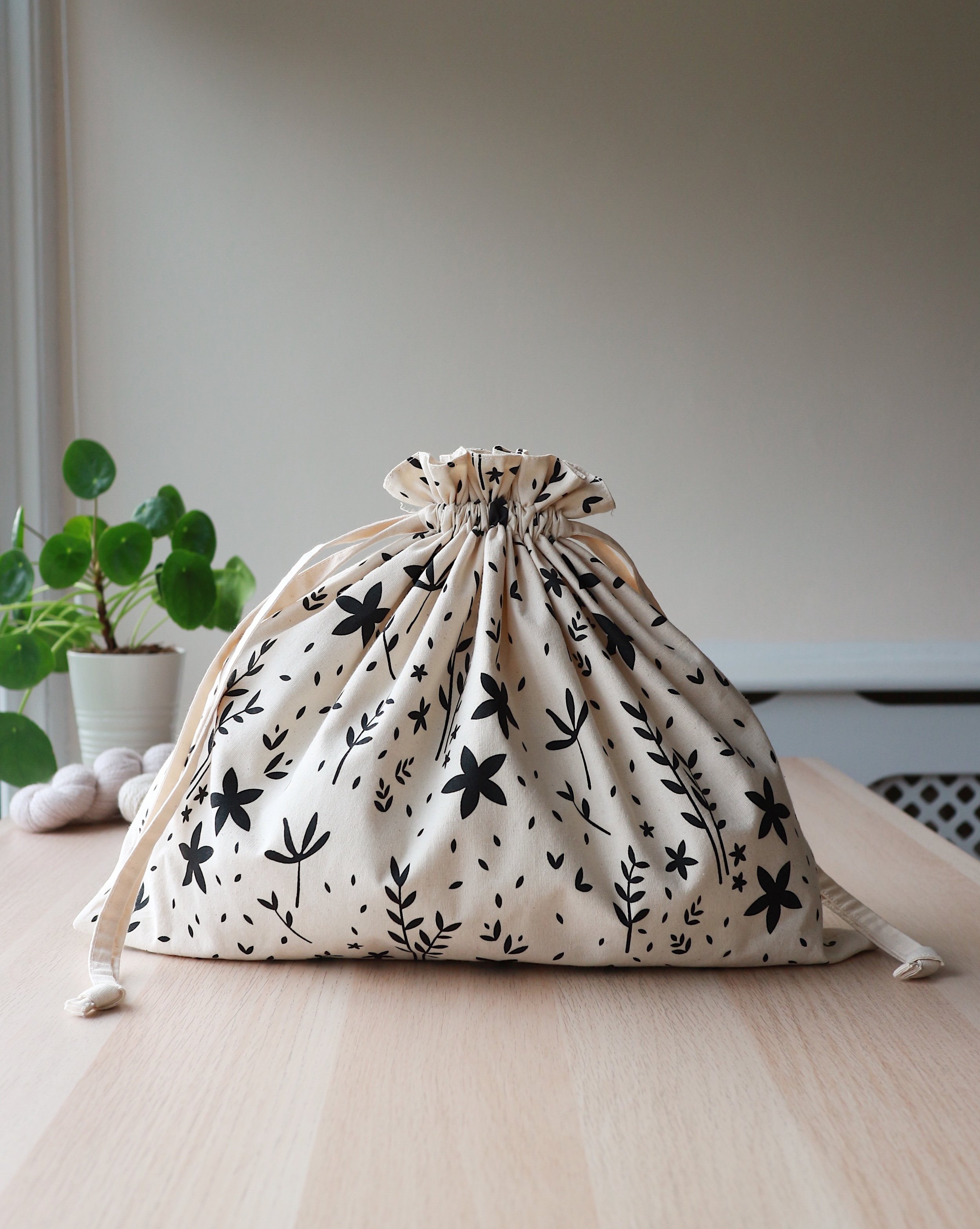 Sweater or Blanket Sack
A big project needs a big bag! This is the perfect size drawstring project bag for storing sweater and blanket projects.
100% GOTs Certified Organic Cotton Bag
Screen printed from my original drawing.
Approx. Dimensions:
width 18 1/2"(47cm) x height 15 1/4" (38.5cm)
These fully lined drawstring bags are screen printed on one side using non-toxic solvent free black ink and to contrast, the reverse is plain with my logo hand stamped.
They are lovingly made in the UK and shipped with care to you.
Please note the exact print placement will vary.

Spot clean only.

Iron on a Medium/High heat setting covering the print with a pressing cloth (scrap fabric or an old pillow case will do).
sold out