Mini Sock Sack - Autumn Bloom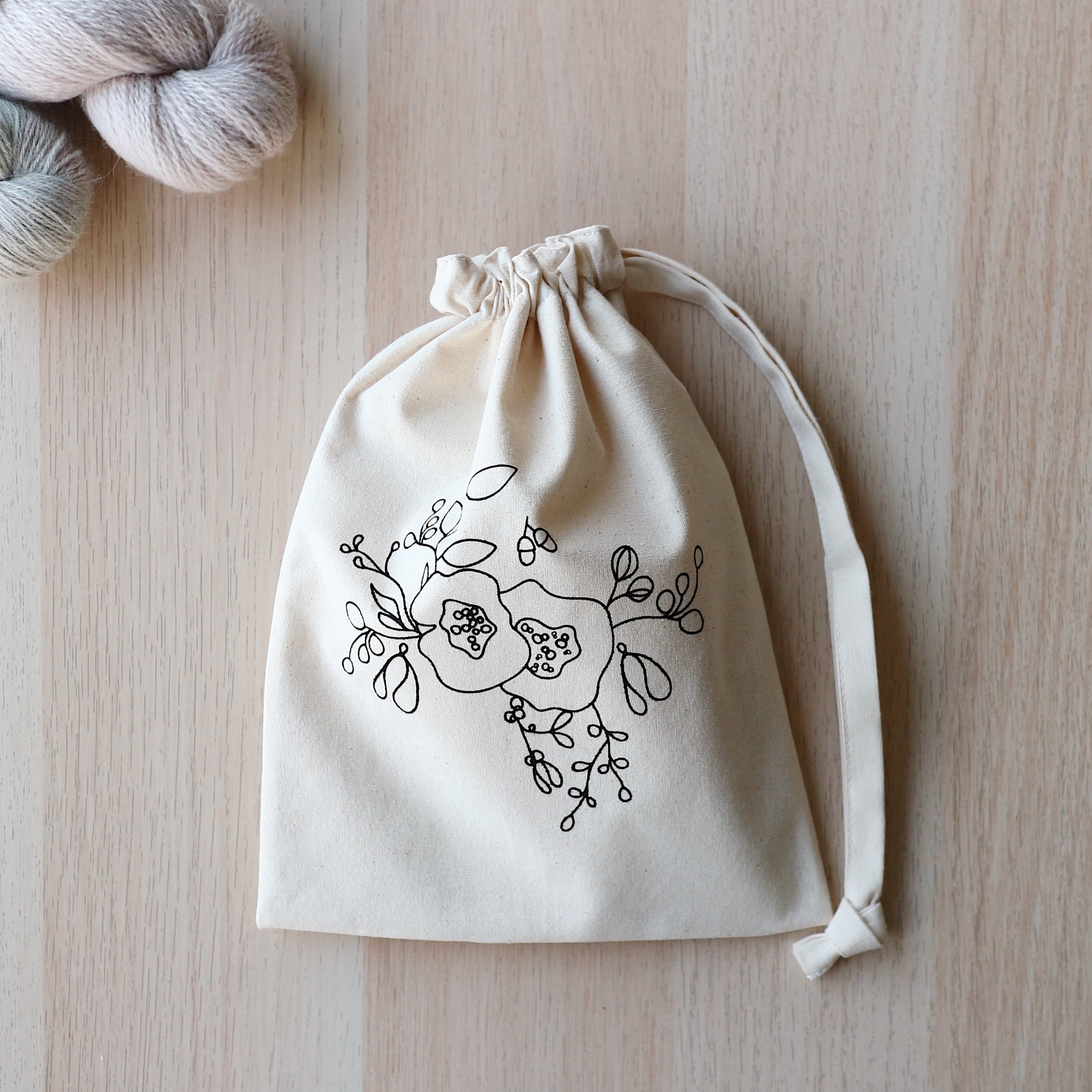 Mini Sock Sack - Autumn Bloom
When you're traveling light you need a little bag to keep your travel project safe and organised. This is the perfect size drawstring project bag for knitting socks on the go.
100% GOTs Certified Organic Cotton Bag
Screen printed from my original Autumn Bloom drawing
Approx. Dimensions:
width 7 3/4"(19.5cm) x height 10" (25.5cm)
Drawstring is aprox 10.5" (26cm) long when bag is closed
The long drawstring tie will comfortably hang from your wrist while you knit and each bag is fully lined. These bags have been screen printed using non-toxic solvent free black ink on one side and my logo is hand stamped on the back.
They are lovingly made in the UK and shipped with care to you.
Spot clean only.

Iron on a Medium/High heat setting

Props pictured are not included