Drawstring Bag - Autumn Bloom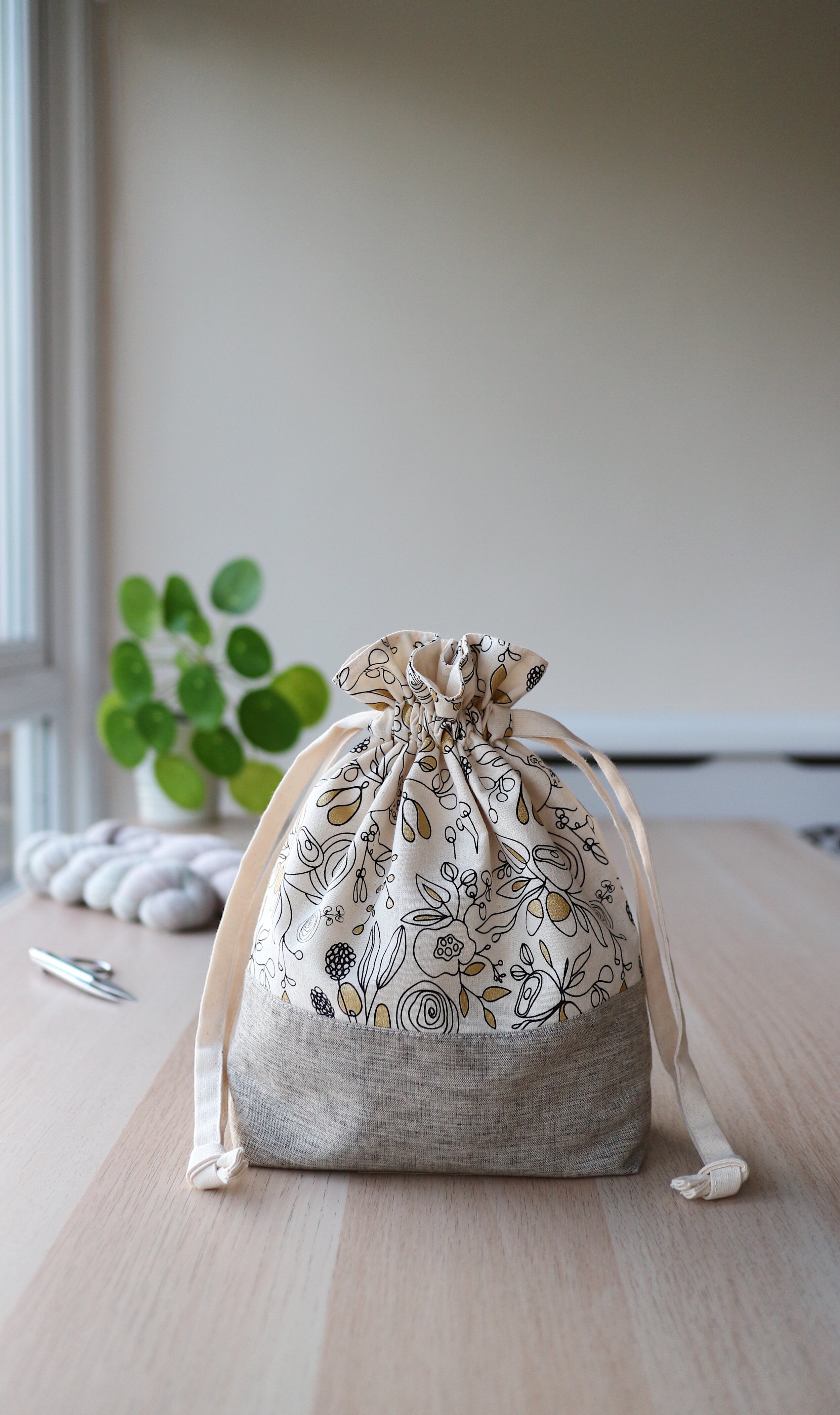 Drawstring Bag - Autumn Bloom
Drawstring bags are great for knitting projects as there is no zip to catch on your yarn.
This is a favourite of mine for keeping socks or a shawl project. It's soft enough to squash down into your bag when crafting on the go but they have been lightly interfaced with organic cotton so they have enough body to stand on their own when in use.
100% GOTs Certified Organic Cotton Bag
Screen printed from my original drawing.
Approx. Dimensions:
width 6 3/4"(17cm) x height 10" (25.5cm) depth 3" (7.5cm)
These bags have been screen printed using non-toxic solvent free black and gold ink and my logo is hand stamped inside.
They are lovingly made in the UK and shipped with care to you.
Please note the exact placement of print will vary

Spot clean only

Iron on a Medium/High heat setting and cover the print with a pressing cloth (scrap fabric or old pillow case will do) to give your bag a new lease of life.

Props pictured are NOT included
sold out
You Might Also Like